---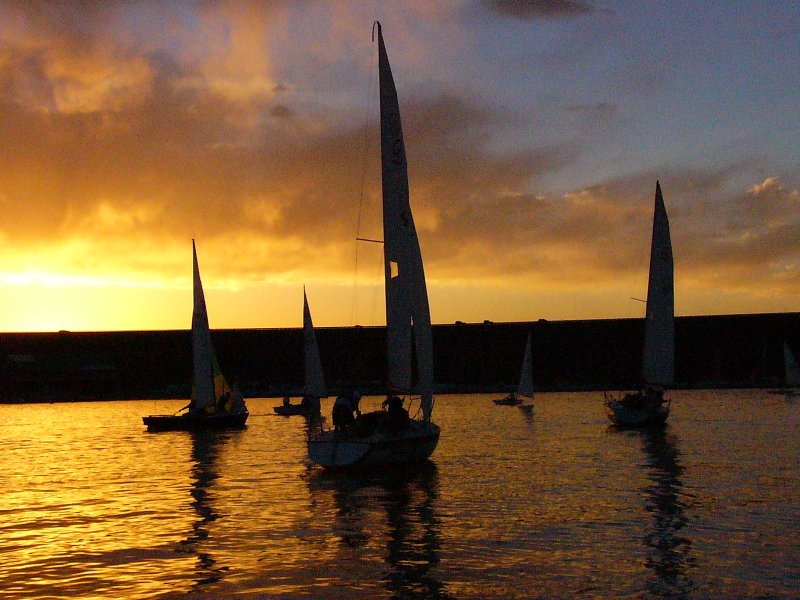 DSA has 4 annual series beginning in April and ending in October, all held on Cherry Creek Lake.  The Thawout Series begins in April, with races held on Weekends.  The Spring and Summer Series begin in May with races held on Wednesday nights for keel boats and Thursday nights for dingys. The series racing concludes with the Frostbit Series, which starts in mid-September and runs through October.  Check out the calendar for specific dates.
The series racing begins at 1:00 pm during the Thawout and Frostbite Series and rotates from Saturday or Sunday depending on the Series.  Typically three to five races are conducted on either day.  The Spring and Summer Series begin with the first gun at 6:20 pm with two to three races typically being held depending on breeze and daylight.  All races are held on Cherry Creek Lake with Race Committee stationed at one of two starting locations.  Fixed marks are located around Cherry Creek Lake as outlined on the map of the lake. Race Committee typically leaves the docks at 5:45 with the first warning signal at 6:15 pm.
This page contains all the documents pertaining to the Thaw-Out, Spring, Summer, and Frost-Bite Series Races.  You must be a paid DSA member in good standing to be scored during series races.  Check the scores page weekly for current standings.