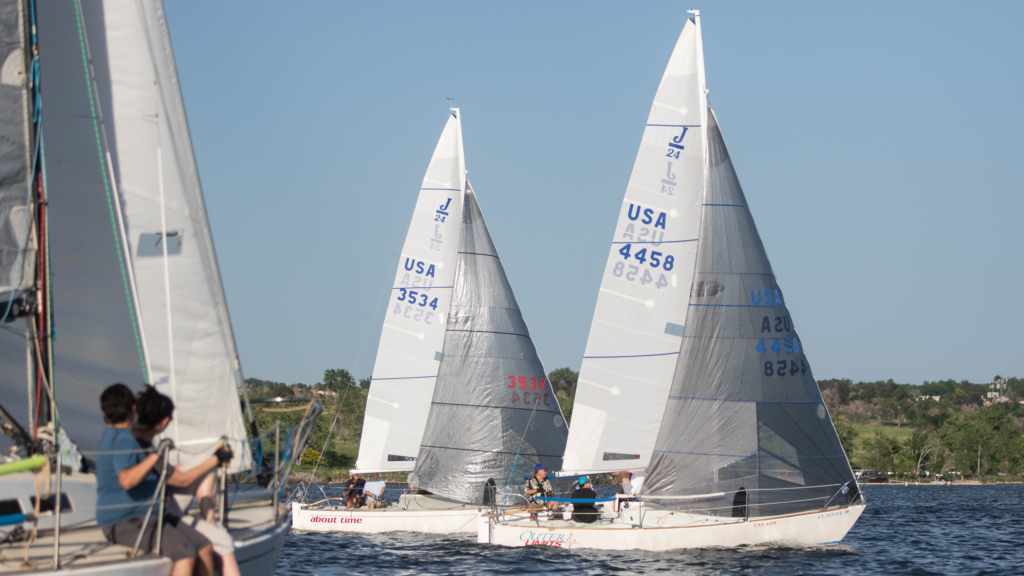 J24
District 18 Fleet 159
Whether your style is weeknight beer-can racing or competing on the world stage – the J/24 is undeniably the most popular racing keelboat to make waves around the world. This appealing keelboat started with one man's desire for a sailboat to accommodate his family and to be a competitive racer. Twenty-seven years later, the J/24 has become a legend. A stable sailboat for family togetherness, the J/24 has also been the competitive launch pad for the careers of numerous America's Cup professionals.
The world-wide acceptance of J/24 design, the strong one-design rules and the strength of the International J/24 Class Association have led to the J/24 to be selected as the platform for the International Sailing Federation's (ISAF) Nation's Cup, the ISAF Women's World Match Racing Championship, the Rolex Women's International Keelboat Championship and US Sailing's St. Francis International Masters Championship (aged 55+).
While some of the world's best sailors have the latest version J/24, a well-prepared 1977 model, built to the same shape and weight with rigid end-grained balsa core construction can still win the J/24 Class world championship even after 30,000+ miles of trailering. That's "One Design" racing! The International J/24 is presently built in the U.S., Argentina and Italy and has more than 50,000 people sailing 5,200 boats in 27 countries.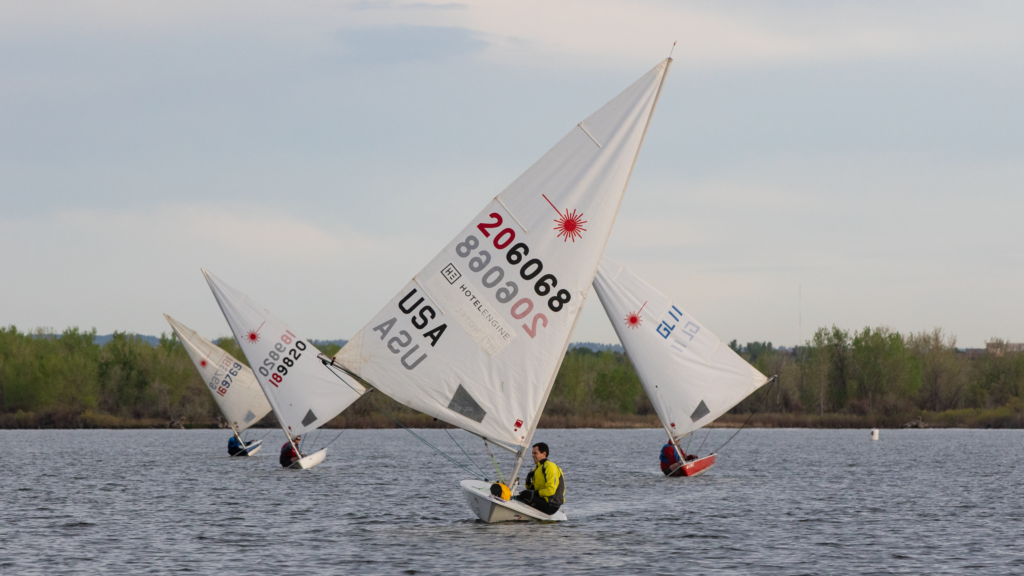 Laser
Click Here for local Laser community.
The Laser is one of DSA's most popular boats and the most
popular in the world. More than 100,000 Lasers are sailing worldwide.
The Laser's Advantages
Lightweight: Can be "car-topped" for carrying.
High performance
Easy to rig
Strong one-design class
Low cost
No crew to arrange or care for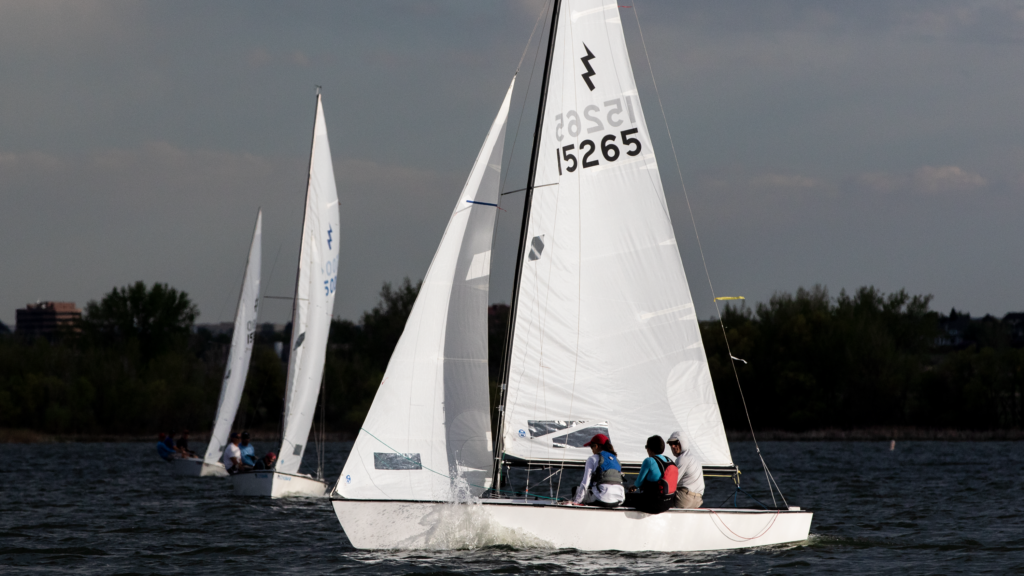 Lightning
Rocky Mountain Lightning Fleet #488
The Lightning is a 19 foot trailer-able centerboard sloop originally designed by Sparkman and Stephens as an affordable family day-sailor and racing boat. She has evolved into one of the most popular and competitive one design racing classes in the world.
The Lightning's rig is simple, but offers sophisticated sail shape controls. The hull's unique hard chine design combines stability and sail-carrying power with flat bottom sections that promote planning. A large spinnaker transforms the boat when the wind picks up. For a crew of 3, the boat presents interesting boat handling challenges in higher wind conditions.
Read more about crewing on a Lightning.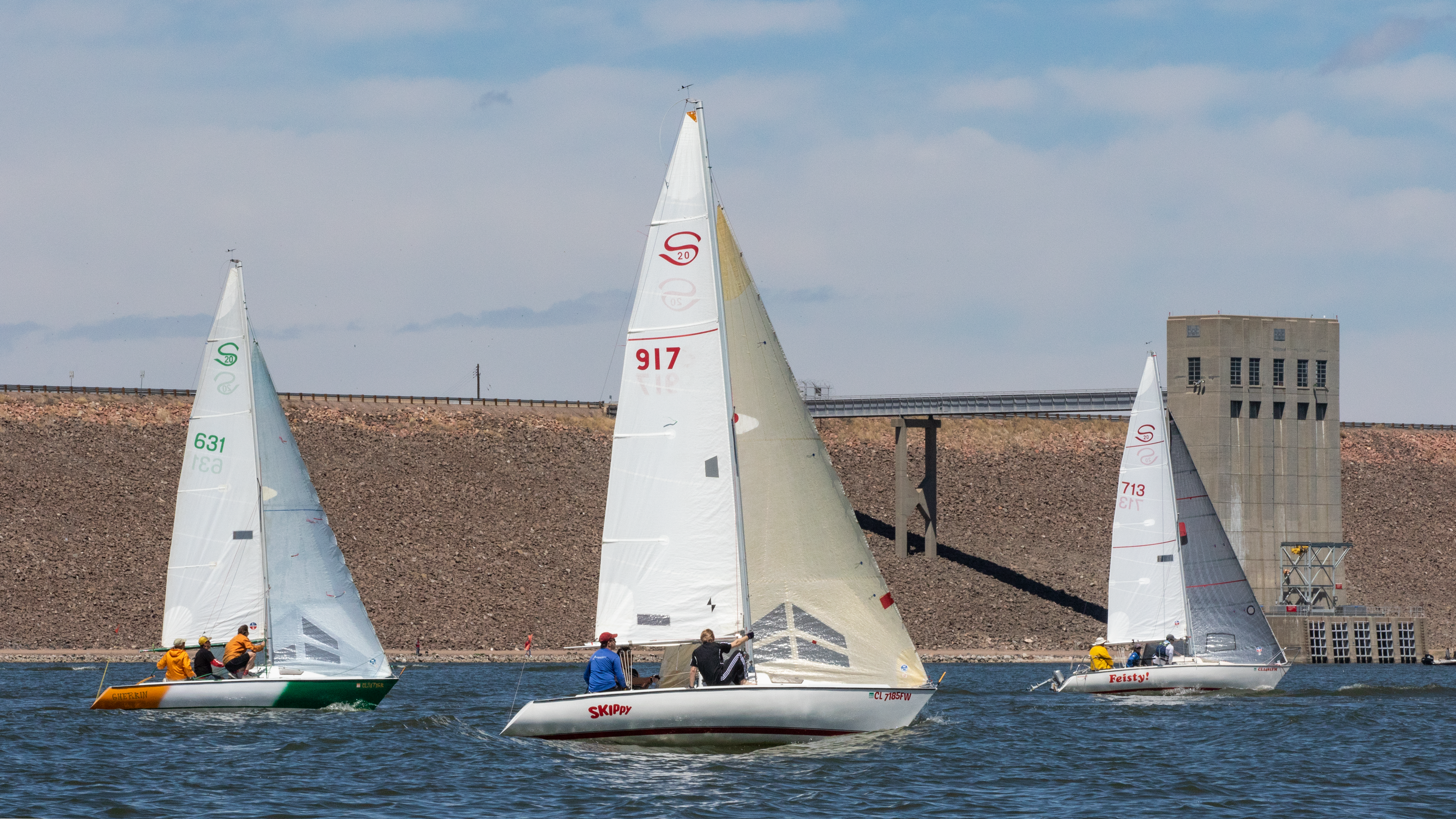 Santana 20
Fleet 28
Click Here for fleet 28 website.
Click Here for Santana 20 national website.
"performs like a dinghy, but SAILS like a keel boat"
"Santana 20's are fairly inexpensive compared to other keel boats. Because it is usually dry-docked, bottom maintenance and slip fees are usually minimal."
"For a boat of its size, it performs very well. It is one of the faster 20 foot keel boats and can outperform many 25 foot cruising boats."
"An S20 is a complex boat. It has almost the same controls as larger keel boats and is a great learning platform for younger sailors."
"Santana 20's are sailed in the open oceans of Southern California as well as inland lakes. This speaks to the flexibility and adaptability of this boat.""It can be sailed solo and raced with 2 to 4 people.""There is an active fleet at Cherry Creek both on Wednesday and Thursday nights"
Basic Characteristics of the Santana 20
LOA 20′ 2 1/2″
LWL 16′
Beam 8′
Draft 4′
Draft wing Keel 32″
Displacement 1350 lbs.
Ballast (lead) 550 lbs.
Sail Area 204 sq. ft.
I 24.5
P 24.5
E 7.0
J 8.16
PHRF Rating: 221 (SAIL area)
Fiberglass construction