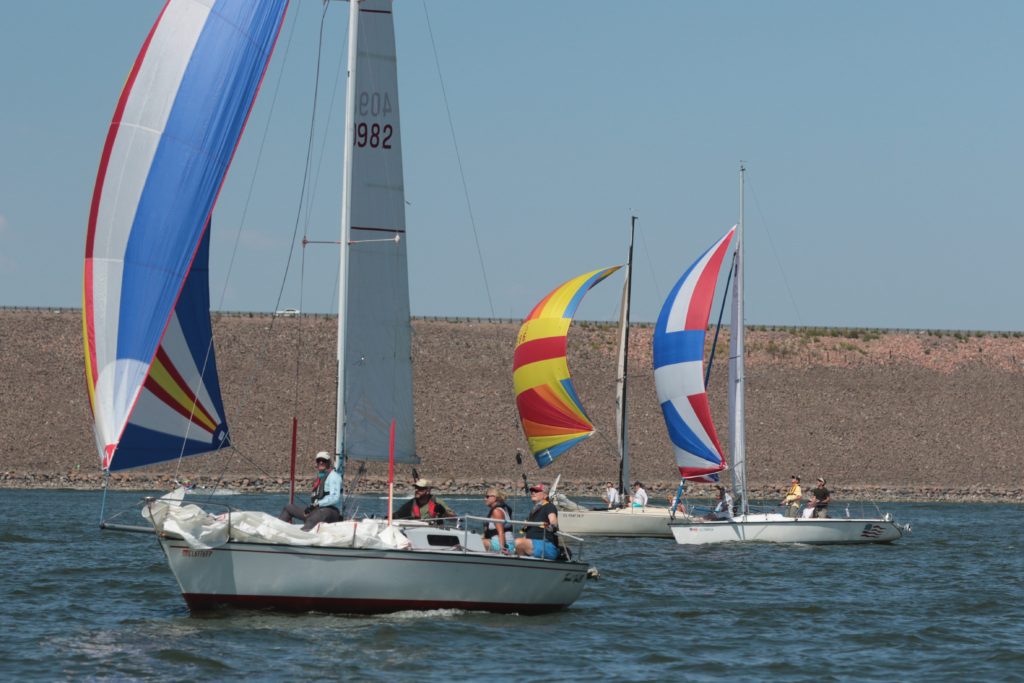 DSA Spring Regatta
May 21-22, 2022
Schedule
Saturday, May 21st , 2022: On Site Registration 0900-1100; Competitor's meeting 1100; First warning signal 1200; subsequent signals & races to follow.
Sunday, May 22nd , 2022: First warning signal 1100; subsequent signals & races to follow; No race warning after 1500.
Registration
Boats Over 17 Feet: $95*
Boats 17 Feet or Under: $75*
Junior Racers: $35
*DSA Members get a $10 discount on regatta registry. Registrations received after May 16th, 2022 are subject to a $20 late fee.
We're always looking for volunteers to help us run the show on regatta weekends. If you're interested in volunteering with race committee, registration, food, set up/tear down, etc. please email Jeff Lampe at [email protected] and/or Scott Boughton at [email protected].
---
Marina Social
The Cherry Creek Marina / Lake House has invited DSA members to join them this Saturday, April 30th from 3pm to 8pm at The Pub for a marina social. All of our various marina neighbors – CSC, Mile High Rowing, etc. – have been invited. Come and mingle with everyone who calls Cherry Creek Reservoir their base as well as celebrate the opening of The Pub for the season. We encourage our membership to drop in after racing to grab a drink and say hi to the community.